Parenting your parents can be a most beautiful experience. Besides the resulting fulfillment, it helps our elders to retain their dignity and feel loved…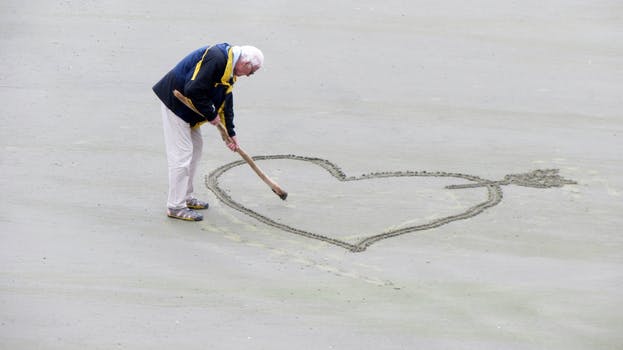 However, it's not always that easy since other responsibilities await us. And that's why you find people Googling for ''senior day care centers near me'' in order to get the best care near them.
Senior day care centers provide assistance to aged adults or those with disabilities and help them to handle essential daily activities. This lifts their living standards and helps them to experience positive living.
Subsequently, adult day care centers allow caregivers to take a break from their caring responsibilities satisfied that their loved ones are still socializing, performing daily activities, and enjoying quality care.
---
What Is An Adult Day Care Center For Seniors
Adult daycare centers are professionally managed environments where the elderly spend their time during daytime.
Seniors relax and enjoy a variety of services such as creative arts, gentle exercise, discussion groups, mental stimulation games as well as nursing care.
However, your aged parent may access fewer or more services and activities depending on the chosen type of senior day care business.
Crucially, to aid in the delivery of services, a senior citizen day care center is staffed with a mix of professionals all aiding in ensuring the well-being of the elderly including activity staff, nurses, social workers, drivers not forgetting volunteers.
Yes, it's true that we can leave our older citizens at home under of a family member or a friend. However, workers at these old folk homes are much more experienced in handling the problems associated with old age and can really help in improving a senior's condition.
---
When And Why Do Seniors Need Adult Care?
Generally, there is no specific age that can be termed as old age or the mandatory time to start looking for senior day care near you for the simple reason that people age differently.
Even so, there are some tell tales signs that it could be time to start familiarizing yourself with the surrounding elderly day care services or daycare for adults with special needs (for disabled elders).
One visible indication that you should start enquiring about adult day care near you is when you notice that your loved one is struggling to care for him/herself.
From waking up, making their food or even cleaning their yard, you may observe he/she is undergoing immense challenges.
Also, if you feel that your senior is experiencing a decline in their mental state (or drastic memory loss), consider an elderly day care near you for the best care.
That's because a daycare for older adults is a well-controlled environment and their decisions will be corrected and monitored.
Indeed, some studies have shown memory tends to fade away when one is living in a lonely environment which isn't the case in a daycare for older adults.
Overall, a senior day care is an amazing option when old age takes root and the senior increasingly faces trouble even with basic activities.
---
Types Of Adult Day Care Options
An old age day care centre could be private, public or even nonprofit as per the individual state regulations.
A number of them are actually affiliated to nursing homes, hospitals, and religious organizations.
Regardless, different senior day care facilities have divergent services based on their type;
1. Social Day Cares
A Social Senior Day care focuses more on revitalizing a seniors' lives through highly engaging social community initiatives and activities that enrich their skills, knowledge, and special abilities.
Elders also enjoy nutritious meals and assorted health related services including blood pressure monitoring.
An adult day care center could also be offering counseling services and educational seminars.
You should look for these types of adult day care centers near you if the elder has little or no illnesses but greatly needs companionship and activities to help kill boredom.
2. Adult Day Health Care
An adult day care is your go to choice when looking for healthcare and therapy services.
This explains why these centers are dominated by medical nurses.
Thus, a healthcare-oriented daycare for elderly is handy if your older pal is currently under some form of medication and needing an extra eye to supervise his/her movement,
3. Dementia Day Care Facilities
Because dementia affects fundamentals like one's memory, judgment, attention and language, elders suffering from it may need specialized care.
Most dementia senior adult day care staffs are experts in dementia care and cater for the unique requirements of our aged pals suffering from this limiting condition.
Activities that advance the participants' functional ability are in abundance from these secured environments.
4. Alzheimer Day Care Facilities
Seniors with Alzheimer suffer a loss of memory with age amidst a couple of other weaknesses.
A dedicated Alzheimer daycare near you will help save your loved one from cognitive challenges while benefiting from other befitting social and health services.
Specifically, trained staff helps him/her with daily living activities and supervision in addition to implementing friendly control measures to prevent wandering.
---
Senior Adult Day Care Cost.
So, how much does senior day care cost?
Well, a devoted adult day care program may cost you a pretty penny depending on the level of care, services offered and hours spent.
In various states, we found that some centers charge between $5 to $15 per hour and approximately $20 to $70 per day.
Payment Options:
While most elderly Americans have Medicare, it doesn't pay for any adult day care cost. However, a few Medicare/Medicaid combinations do finance care sessions but on the whole; someone with only Medicare insurance coverage will miss out on day care benefits.
In contrast, Medicaid pays for senior's day care costs across all the states for elders who could otherwise need full-time nursing home service.
Additionally, senior citizens are entitled to adult day care benefits under almost all Medicaid State Plans.
The other alternative is the VHA Medical Benefits programs which pay for health services extended to veteran seniors in adult day centers although it doesn't pay for care.
Finally, states run non-Medicaid assistance programs (nursing home diversion programs) that pay for daytime supervision even though elders have to be organized in groups for the purposes of receiving care.
These plans prioritize seniors who are living with Alzheimer's or dementia.
---
Services Offered At Adult Day Care For Elderly.
Physiotherapy uses exercise and movements to help people affected by illness, disability or even injury including exercise, massage and manipulation.
Almost all adult day care centers employ highly trained medical professionals to deliver physiotherapy services to seniors with injuries, and other illnesses associated with old age.
Speech therapy promotes an elders ability to express themselves and is particularly good for those who have suffered a stroke, mouth cancer, or brain injuries.
Again, most centers engage trained career therapists to help their clients.
All adult day care offers medical services albeit not at the specialist level. Importantly, some tailor their programs to fit the participant's health needs.
Injections, pills and disease monitoring are some of the treatments available in these centers.
Some adult day cares provide transportation services to and fro the centers. Options include volunteer driver programs (mostly church-based or by non-for-profits), paratransit services, and customized door-to-door transport.
All these are generally cheaper (and sometimes free under some volunteer programs) than using own transport.
Centers also organize periodic seminars discussing issues affecting the elderly community. Such seminars help bring more peace to their minds and encourage them to accept changes coming into their lives.
Of course, nutrition is very crucial to helping the body to handle weaknesses and adult care centers include meals in their packages.
Nutritionists and trained chefs plan and prepare the ingredients.
A large proportion of adult service providers deliver educational programs. These include supporting book groups, current affairs discussions, and doing puzzles.
These broaden the brain helping to battle mental inactivity and decay in elders.
---
Comparing Different Elderly Care services.
The choice between the various elderly care services can be confusing. Let's look at the choices briefly;
Adult Day Care Vs Assisted Living
In assisted living communities, seniors access round the clock assistance with daily living activities including feeding, bathing, taking medicine, toileting, and laundry.
Some communities go further and provide- at an extra cost- various medical services such as Alzheimer care on top of workout programs and myriad recreational activities.
In most cases, the communities live with assigned staff in apartments of between 25 and 120 units either in single rooms or in subdivided houses.
For these reasons, assisted living communities are for those seniors who want an independent lifestyle but who need assistance in meeting their living needs.
Conversely, old age day care is best for senior adults without major medical problems or physical weaknesses but needing companionship, volunteer opportunities, and exercise.
Day care centers offer the elder an opportunity to go out and meet fellow seniors during the day and spend the nights with their loved one at home.
Suffice to say that the senior day care near you will cost much less compared with assisted living communities because their services are generally low-impact.
Adult Day Care Vs Home Health Care
Home health care primarily concentrates on the taking care of your seniors' health and can be used together with adult day care or contracted separately.
The trained healthcare staff help uplift a seniors' health and to recover their usual capabilities as much as possible.
Above all, adult day cares offer a wide range of daily socially and mentally stimulating activities for seniors while availing a fresh chance for seniors to change scenery and meet new people.
---
Senior Day Care Activities.
There are a plethora of senior-focused activities in senior day cares;
To help improve the participants' responsiveness and sharpness, day care centers offer games such as crossword puzzles, scenic puzzles, sudoku puzzles, dominoes, word search games, and more.
Music therapy and sing-alongs are very good in raising spirits. At the same time, dancing is not only fun but great for their physical fitness.
A number of centers even organize in-house exhilarating singing competitions.
Adult day cares also involve elders in movement and fitness activities based on their abilities. Participants can engage in walking, jumping, and stretching tasks.
Art and craft revive creativity and can foster decision making in seniors.
Topical activities offered in dozens of care centers include conscious arrangement and production of colors, sounds, and moving elements in a manner that portrays beauty.
Even simple group workouts are a socialization opportunity not to mention hugely beneficial to the fitness of our grandparents.
Games favorable to older people include bocce ball and lawn bowling. Chair exercises, yoga, plus knee lifts are also aplenty in multiple centers.
---
What Should I Consider To Get The Best Senior Day Care Centers near Me?
One should consider a number of factors before choosing the best day care for his or her loved one…
Food
Check if they serve meals and request for a sample menu. Also, determine if the centre can handle special dietary needs.
Activities
Find out more about the activities offered. What do they offer? Try to access the schedule of activities and see if it meets the needs of your aged relative.
Remember dementia patients need a different set of activities than those have physical disabilities so it's important to examine the package.
General Environment
The center should be clean, odor-free, safe and secure. It should also have a system to monitor visitor and other safety essentials like fire extinguishers.
Staff
Ask about the staff, their qualifications, and the number. Determine if there are enough numbers vis-à-vis the estimated workload.
To get a hint on expected service, check their mannerism and conduct while you're visiting.
Licensing
Is the center registered in the state from which they're rendering services? For how many years have they been in operation? What other accreditations do they have?
This helps eliminate non-qualifying senior day care centers.
The Needs of Your Loved One
Compare the type of care services offered in the center versus what your elder needs.
While some seniors just need a supportive environment, others – like those with dementia- may require specialized programs so ensure there's a match.
The Schedule Of The Caregiver
Remember also to confirm their opening and closing hours.
For example, if the caregiver works full-time , you'll be forced to choose a center whose operating hours rhyme with the job schedule.
Operations
Who owns or sponsors the day care?
What is their reputation and expertise in running social day care centers? Do they have positive reviews from past clients?
Owners or sponsors with negative mentions could be a red flag.
Cost
For budgeting reasons, ask about the money.
What's the daily charge? What payments plans do they accept? (e.g., Medicaid, private insurance, or military veterans' benefits)
Accessibility And Transportation.
You were looking for a senior day care near you so it should be close to home or at least easily accessible.
On this note, also find if they offer transportation or their recommended providers to examine their suitability.
Summary
There enough reasons why you should search for 'senior day care centers near me'. The elder will get a chance to socialize, experience change, and get better care.
Likewise, the caregiver will get a much-needed rest and an opportunity to pursue other errands.
In short, the decision to seek adult day care services could be a win-win!
---
Other Awesome Resources: