Elderly people have lived a full life, seen it all, and had it all. So, what do you get someone who insists they only want grandchildren for Christmas?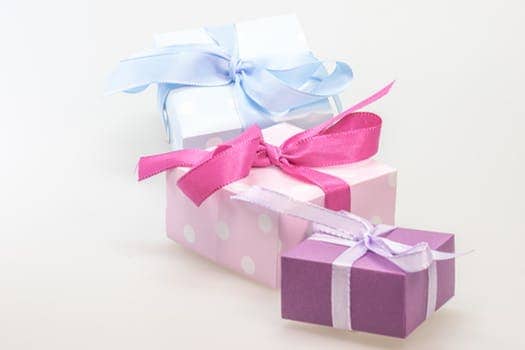 Well, the truth is, everybody appreciates a well thought-out gift from the heart.
The challenge is getting perfect inexpensive gifts for senior citizens that will blow them away on their birthday, anniversaries or even Christmas.
Are you still on the fence about whether to get your elderly loved one a gift this holiday? Let's look at some of the reasons why you must get that perfect gift and different types of gifts for seniors to help you make that decision.
Top Gifts For Older People
When it comes to gives, we have you covered for ideas. Here are our top picks.
1. Gifts for Older Women
As women get old, they become more sentimental about family and especially grandchildren.
The best gifts for elderly women therefore is something that will help them stay more in touch with these important people in her life.
A good example is the Apple iPad Air and adults coloring book to help her stay in touch with the grand kids and help her relax and unleash her creative side.
2. Gifts for Elderly Men
Men on the other hand tend to become more sentimental about the good old days especially if they are starting to forget things.
You can get your elderly man a simple or top notch fitness tracker to help him track his exercise regimen keep him healthy and energized.
3. Gifts That Enables Mobility for Senior
It's unfortunate but most seniors do reach a point where mobility is completely limited whether its legs or hands.
It could be as a result of arthritis, injuries or other conditions. There are many gifts for senior citizens in nursing homes you can buy your loved one with mobility issues including the dexterity kit that is full of tools to help with pulling up the zip, turning keys and holding cutlery.
You can also get a cool cane to enhance mobility and balance for your elderly.
4. Gifts for Older Men Who Have Everything
If he has cars, walkers, the best canes and even the best gadgets and games, what can you get him?
There are parents whose children have taken care of everything including automatic lights and toilets to make their life easier.
Gifts for senior citizens who have everything should be entertainment-oriented like puzzles, cards, tickets to theaters and concerts and of course an audio book.
If they are a techy and use Mac products, we recommend USB C Hub.
5. Gift for Elderly Woman Who Has Everything
Women appreciate things that make them feel luxurious and extra comfortable.
Some of the gift ideas for parents who have everything include bath and beauty set, a foot warming mattress pad, herbal booties and an audio bible or ipad to soothe them to sleep.
Homemade gifts for senior citizens are also excellent especially if they are made by the kids.
6. Clothing and Footwear Gifts for Seniors
Old men and women may not appreciate fashion but they still want to look and feel good.
However, it's more important to understand their specific needs by asking them and then address those issues in your gift ideas for senior citizens.
For example, an elderly person who has balance issues will benefit from a pair of comfortable shoes for both outdoors and indoors.
You can also add some warmer clothes because people feel cold when they are old.
7. Gifts for Entertaining and Engaging Elderly People
Entertaining friends in the afternoons and holidays with the family is what old people live for.
They love it when people come over, eat, play and pray together and even stay overnight.
Games and puzzles for entertainment and a cool Barbecue Grill Set for the snacks are just some of the gifts for lonely elderly people who want company.
8. Gift Ideas for Older Parents
What your parents want is to know that you are happy and you appreciate everything they did for you.
There are many ways to show that appreciation and special gift baskets are a good start.
You can also buy a gift certificate to their favorite restaurant if your parents are still together or to get some personal services like manicure, massage and the sorts.
9. Gifts for Elderly Grandparents
Your grandparents may be extremely old so their needs are different from those of your parents.
What they may need are things to make them more comfortable in their golden years and make it more bearable.
A nice heated blanket will keep the cold away and also reduce aches and pains.
You can also gift them with gifts for senior citizens in assisted living like adaptive clothing and anything that will make their life as easy as possible.
10. Christmas Gifts for Elderly People
Christmas being one of the most special times in a year should be commemorated with a good gift.
Christmas gift ideas for senior citizens should stand out and remind the elderly person of Christmas when they see it so a Christmas mug with family picture on it, or a phone will do just fine.
Neck massager, heated kneading pillow and the ECOVACS DEEBOT N79 Robotic Vacuum Cleaner all make life interesting after Christmas.
11. Gifts for Celebrating Special Memories
Birthdays, wedding anniversaries, and other special memories in a person's life mean a lot to them because it's a testament of their accomplishments.
A huge picture frame that is relevant to the memory being celebrated is a good gift idea and so is the DayClox – The Original Memory Loss Digital Calendar Day Clock to keep her aware of dates and days.
12. Technology Gifts for Elderly
Technology is here to stay and it keeps elderly people connected to their loved ones and to the world.
Some gadgets make the best gifts for retired parents because they can actually teach an old person a lot of things and be used to game, order food, and learn a language on top of communication.
Apart from a phone, you can buy the Amazon Echo that is a hands-free device that plays music, reads weather reports and news, answers questions, reads audio books and checks sports scores and it's voice-controlled.
You can also get the Esky Wireless RF Item Locator to track your misplaced keys, wallet and other stuff in the house or the car.
---
Factors To consider when Buying Best Inexpensive Gifts For Senior Citizens
As earlier established, the best gifts for senior citizens should not just be mere stuff to add to an already full house.
Here are some of the features you should look for when buying inexpensive gifts for senior citizens;
Safety should without a measure of doubt be your number one concern when buying anything for seniors.
This is because they are prone to falling, and other accidents that come as a result of poor coordination, limited dexterity and failing eyesight.
Make sure your gift is safe to use but more than that it enhances the overall safety of the user. It should not subject him or her to any danger or cause someone else harm.
How useful is the gift to the elderly person? As much as a gift should not be a necessity, it must be something they will be using from time to time.
Gifts for the elderly woman or man should help make their life easier and more fun by utilizing the body or the brain.
For example, buying an elderly man a beautiful flower vase is useless because they may never use it but some playing cards, walker or even an ipod will be useful and highly appreciated.
You want your gift to last a long time and help the user throughout their golden years. This is especially important because some gifts hold sentimental value to the person and they will be remembering you when they see it.
Something that will not break easily is good because old people can be clumsy. Try to go with high quality stuff that is not fragile and can handle some rough treatment.
The last thing you want to give an elderly person is a complicated gadget that they can't figure out.
Their days to learn complicated stuff are long gone and their minds can only handle easy and simple things.
Even if you want to buy something technical like an ipod, make sure it's easy to use with minimum buttons.
Another aspect involves being easy on the hands because old people are not very strong so lightweight gifts are better.
To old people, life is all about fun; the good times you spend with family and friends and those good old memories.
You will do them a big favor if you buy a gift that creates more fun and enhances their relationships with others.
In simple terms, don't just buy something that will be sitting there in the house without improving their lives.
Fun gifts for senior citizens should help them go out more, laugh more and just enjoy life more.
Convenience is important to old people because they have worked hard their entire lives and they should not continue to work just to get something.
While a big walker may be fun to ride, it requires him to go to the garage while a small walker can just be sitting right there beside you.
Whatever you buy should be easy to reach, easy to use and if possible automatic so you don't have to do anything at all.
Something like the Lutron Motion Sensor Light Switch lights up automatically when you walk into the door and that is the definition of convenience.
Summary
Is this gift helpful, fun, safe and easy to use? These are questions you must ask yourself every time you go shopping for inexpensive gifts for senior citizens.
The gift should also speak to the person you are buying it for and match their likes, hobbies and interests.
With the right gifts and enough time, your elderly loved one will always have a smile on their face when they see you and never feel neglected.
---
Other Awesome Resources: