You and I know that Medicare assisted living can help improve the quality of life for your loved one. But these services are generally expensive. So, does Medicare help pay for assisted living facilities? Will Medicare pay for assisted living? And is assisted living covered by Medicare?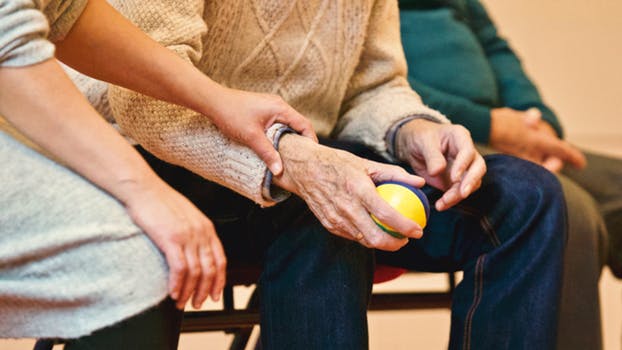 Well, as in all long-term care facilities, Medicare will not cater for the bills in assisted living centres.
However, the original Medicare plan (Part A and B) could cover healthcare costs incurred during qualifying stays in an authorized skilled nursing facility.
Similarly, Medicare pays for certain health care services extended at home by licensed staff if the doctor believes that it's medically sensible for the patient to access such care.
---
What is Medicare?
Medicare is a popular federal health insurance plan that pays for various health care expenses for senior citizens from 65 years and above. It's run by the CMS (center for Medicare and Medicaid services), a state division under the Health & Human Services (HHS) department.
The program is funded partially by social security, the federal budget and Medicare taxes.
---
What Is An Assisted Living Facility?
An assisted living facility is a long-term care center for seniors and provides personal care and crucial support services including medication management, bathing, housekeeping, dressing meals, and transport.
These senior housing solution facilities have emerged as a great option for who desire to live independently but need occasional assistance.
Through their skilled staff, they provide the perfect environment for elders to overcome the changes happening in the later years and allow them to lead a quality life.
---
What Does Medicare Cover For Assisted Living?
As I had mentioned, Medicare plans cover 100% of the nursing and associated medical costs in the assisted living facility.
But Medicare won't pay for non-authorised medical costs, and obviously, non-medical care offered by the facility.
In a licensed nursing center, Medicare pays the total cost of medical care but up to 20 days maximum reducing to about 80% of the care cost for the next 80 more days (maximum). This care must be prescribed as part of recovery after an inpatient hospital stay.
In homes, Medicare may cover nursing care for a limited duration as recommended by a doctor.
Home nursing care must also be needed on a part-time basis only and the senior must be confined (unable to leave the home without help) to qualify.
On the same note, Medicare won't cover adult day care costs,
---
Why You Should Care About The Cost In The Decision-Making Process?
Even though the costs of assisted living vary depending on factors such as location and offered amenities, the best facilities can be dear.
So you ought to plan on how you will pay for the expected expenses well before seeking admission into the facility to avoid the inconveniences of having to make a drastic decision like taking an overdraft at the last minute.
---
Medicare and Assisted Living
Medicare and assisted living have a somehow complicated relationship.
While many people go for assisted living that accepts Medicare, most services offered in assisted living facilities are classified as custodial care and will never be covered by the Medicare benefit.
And that's why you need to investigate the other options beforehand.
---
Who Pays For Assisted Living (Other Alternatives To Medicare)?
The answer to the question "does Medicare pay for assisted living?" may lie in the alternative options…..
1. Medicaid
Traditionally, Medicaid helps pay for health care for seniors and people with disabilities whenever they have challenges in paying for it by themselves.
If your elderly parent has some limited income, you can seek help from Medicaid though in select states.
Contact the Medicaid office in your state for details.
2. Private Funding
Some of the assisted living facilities run their own private funded schemes for residents. The recipient of the service must, however, meet the eligibility requirements before applying.
Talk to the staff at the targeted center to get more details.
3. Long-Term Care Insurance
If your loved one has long-term care insurance, they can use it to cover a proportion of the care costs reducing the burden.
Again, not all policies have assisted living benefits so check the policy documents to get clarification.
4. Reverse Mortgages
If your aged relative is a homeowner, you can apply for a reverse mortgage.
It will let you convert a portion of his/her ownership value (in the home) into cash.
Under the arrangement, no repayment will be needed until the borrower disposes of the home, stops using it as his/her main residence or dies.
The elder homeowner must be at least 62 years to qualify.
5. Life Insurance
If he/she has a life insurance policy and is at least 70 years old, you can check to see if it could help offset some of the expenditure depending on the terms.
By selling their life insurance policy at the existing market value under an arrangement called "life settlement", an elder could raise some useful cash.
The proceeds are however taxable but can be used anyhow including paying for assisted living.
6. Department of Veterans Affairs (VA)
Veterans who have ,at least, served for 90 days on assigned national duty and at least for a day in war qualify for assistance in paying for assisted home living together with their spouses under the Department of Veterans Affairs' "aid and attendance" program .
The senior must pass a medical qualification test to access the facility.
7. Not for Profits
You can still dig deeper and Google for not-for-profits that sponsor assisted living and other elderly care services.
Most of such organizations will either fund you directly or point you to further financing aids.
8. Other Options
Still, on the question of Medicare coverage for assisted living, you can go for less friendly options such as fully selling the house, using personal savings, or applying for a bank loan.
Ideally, these should come in after everything else fails because they can easily destabilize one's finances.
---
How To Pay For Assisted Living With Medicare And Other Alternatives
Often, you have to rely on a plethora of payment sources such as government programs, personal funds, and the available private financing options to fund assisted living or other options outlined above.
The best way is to look for a combination that is the most convenient and most affordable based on the condition of the person needing care.
And if satisfied with the services offered, you can consider using the existing cheap assisted living facilities to ease the financial burden.
---
What Is The Average Cost For Assisted Living Facilities?
The average rate in various assisted living facilities is $45,000 annually translating to $123 daily cost or $3,750 monthly according to a recent Survey.
Unfortunately, the cost has been steadily rising by an approximated 4.29 percent for the last five years due to increased labour costs and related operational expenses.
---
Does Medicare Cover Assisted Living For Dementia?
For elders with dementia, the caregiver should look at the alternatives.
That's because Medicare does not also cover assisted living costs associated with dementia care and when it does, it is very limited and conditional.
Alzheimer patients are however fortunate as their medical costs are covered.
Later stages Alzheimer's patients can even enjoy an accompanying hospice benefit alongside the Medicare benefit.
NOTE: All hope is not gone as there exist Medicare Special Needs Plans (SNPs) meant for people with dementia, including Alzheimer's condition. Medicare Special Needs Plans (SNPs) are Medicare Benefit Plans that concentrate in care and coverage for people with dementia conditions.
It's worth noting that only Medicare beneficiaries living with dementia condition that can enrol in these plans.
Roundup
An assisted living facility can help seniors enjoy quality living and to flourish despite advancing age.
Unfortunately, Medicare doesn't cover long-term the costs associated with assisted living facilities.
Caregivers and friends should, therefore, look for alternatives such as private funded programs, insurance, veteran aid facilities, and even not-for-profits in order to fund the ensuing bills.
Otherwise, but for expressly authorized medical expenses and skilled nursing care, the answer to the question "does Medicare help pay for assisted living facilities" is a big NO!
---
Other Awesome Resources: